More Than 500 Bahraini & Israeli Business Leaders Attended "Connect2Innovate" Conference
Agreements to promote human capital development between Bahrain and Israel were signed
16 March 2023, Manama, Bahrain: More than 500 Bahraini, Israeli, and regional business leaders attended "Connect2Innovate" conference in Manama, Bahrain. The first-of-its-kind conference was organized by Start-Up Nation Central, a non-profit organization that connects governments, companies, and investors to the Israeli innovation ecosystem, in cooperation with the Ministry of Industry and Commerce of Bahrain, the Bahrain Economic Development Board, the Embassy of the Kingdom of Bahrain in Israel, and the Embassy of Israel in the Kingdom of Bahrain.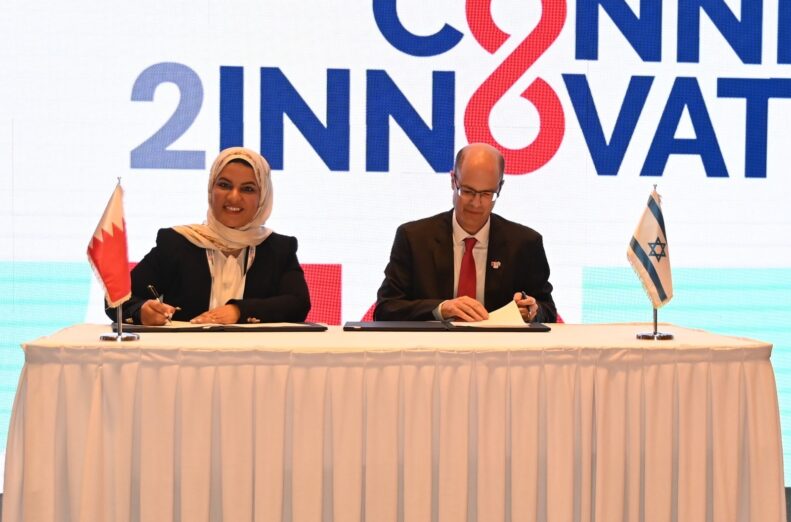 During the opening ceremony, a Memorandum of Understanding (MoU) was signed to promote human capital development between Bahrain and Israel. SNC signed the MoU with Tamkeen, which plays a crucial role in Bahrain's Economic Vision 2030 to support the private sector and reinforce its role as a key player in national development, strengthening cooperation in human capital development between Bahrain and Israel.
During the closing session, Israeli company AI and robotics solar panel maintenance company BladeRanger and Alpha Solar, one of Bahrain's leading energy providers, announced a new strategic partnership. Working together, the new partnership will assist solar site owners in the GCC region to maximize power generation of their solar assets through autonomous robotic cleaning and inspection on the panels, and monitoring and analysis on the cloud.
The conference included countless B2B meetings and discussions on the future of banking and financial technology, water security and smart energy, startup ecosystem development, human capital challenges, and the establishment of a sustainable sea-air corridor.
The conference was opened with a recorded speech by Israeli President Isaac Herzog, who praised the initiative to host the first conference that gathers both nations, provides opportunities for entrepreneurs and companies to communicate and share expertise, and build a foundation for a prosperous future of cooperation and economic relations between the two countries.
For his part, H.E. the Minister of Industry and Commerce Abdulla bin Adel Fakhro delivered a speech in which he stressed that Bahrain today represents a prominent investment center, while Israel is a famous center for research and development of modern technology. By combining both our strengths, we have the ability to transform the region and work together to meet today's challenges and build a bright future for all.
"The relationship between Israel and Start-Up Nation Central and the Kingdom of Bahrain is true and honest, created by the desire to deepen the fruitful cooperation between both countries" said H.E. Khalid Yusuf Ahmed Al Jalahma, Ambassador of the Kingdom of Bahrain to Israel. "I am proud to say that approximately three years after the signing of the Abraham Accords, collaborations, in all fields, are expanding and we always strive to grow them even more. I am confident that the technological tools and products developed by the Israeli startup companies will bring great benefit to the Bahraini economy and vice versa,"
"Taking the Accords from a vision to reality, relations between our two countries are moving forward as we harness both countries' added values- our human capital, mutual quest for peace, security and prosperity through innovation, economic cooperation and progress" said H.E. Eitan Na'eh, Ambassador of Israel to the Kingdom of Bahrain. "The conference allowed our business communities to explore ways to cooperate moving forward and together, by creating a model whereby close friendly relations plus cooperation in innovation equals opportunities for growth and prosperity."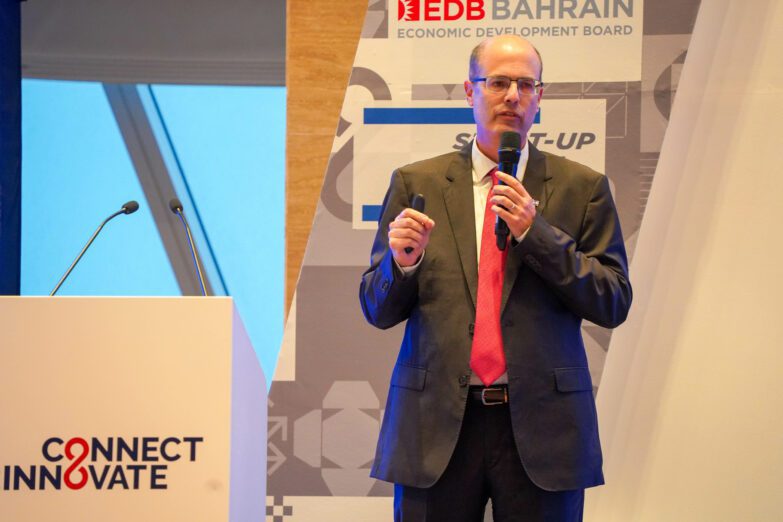 "As our region moves from being a resource-based economy to a knowledge-based one, Israel and Bahrain are prime to work together toward achieving this vision" said Avi Hasson, CEO of Start-Up Nation Central. "Together, we blazed a new path forward and this conference is just the beginning as long-lasting relationships form solutions to common challenges are identified".